De Alba on Allen

By Entertainer David de Alba

*
---

The first time I saw Brent Allen was many years ago at the La Cage revue in Las Vegas. He did a marvelous job in his pantomime impersonations of the late Judy Garland and of the lively Bette Midler. He is one of the best Bette impersonators I have seen! I met him backstage later that night to congratulate him and had a short chat with him while he autographed the photo of him as Judy in the La Cage souvenir booklet.
Time passed......then one night at The Riverside Casino in Laughlin, Nevada, Brent was appearing in entertainer Jimmy Emerson's "Unboylievable Follies" and I discovered another facet of his talent. He did an impersonation of Sophie Tucker and he did it 'live' with his own voice, which I thought was marvelous since there are very few female impersonators in our Biz today that sing 'live'!
Time passes by again and now in 2001 I hear that he wants to retire from Showbiz at an early age because he is tired of being on the road for so many years. I thought, what a pity . . . so much talent lost if he doesn't return to the stage. Now I am happy to find out that he is negotiating a special engagement near where he now resides. So Ladies and Gentlemen of Cyberspace, I introduce another welcome participant in my On-line Celebrity Interview Series, Mr. Brent Allen!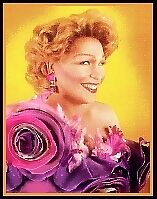 David: Brent dear, where were you born and where did you spend most of your youth? When did you know you were destined for a career in Showbiz?
Brent: I was born in Los Angeles. Then as a young boy my parents moved the family to Orange County, California where I grew up. I knew at a very early age that I wanted to be in Show Business. I started out singing in church and in the choir at school.
David: Did you have a Drag Mother or mentor that helped you along the lines of female impersonation?
Brent: Not really. That is to say not just one person. I was lucky to have a few friends in my corner from the beginning. Several people helped me and gave me pointers along the way. I'll always be grateful to them.
David: Do you remember your first paid professional gig?
Brent: Sure. The first professional gig was La Cage in Los Angeles. I had the time of my life with that show. Before that there were the bar shows and once in a while a private party.
David: Is Showbiz your main source of income or do you have another trade to fall back on?
Brent: I've done other things over the years but for the past twelve years or so I've made my living in Show Business.
David: Which of your pantomime female characters did you develop first? Which ones seem to be the most popular with audiences?

Brent: Judy Garland was the first. I entered a contest on a dare and won as her. But I think that Bette Midler and Mae West are most popular with today's audiences . . . Bette because everyone knows and loves her; Mae because she can say almost anything and get away with it.
David: Of the ladies you impersonate on stage, which is the most difficult to prepare for and to create the illusion on stage?
Brent: Without a doubt it would be Judy. Not because the character requires any more work than the others, but because I have to prepare more for the audience reaction. Unfortunately, younger crowds today mostly remember her from The Wizard of Oz or they consider her campy. It's wonderful however, to work as her when the audience knows her.
David: Did you ever see any of the female Stars in concert that you impersonate in your act? Did you meet any of them in person? If so, what were the circumstances?
Brent: I was never lucky enough to see Garland or West perform 'live'. I was too young to catch Judy (I was only nine years old when she died) and Mae West wasn't performing 'live' any longer by the time I would have been old enough to have seen her. Of the people that I impersonate I've met Bette and Elton John. I first met Bette when I worked for a furrier in Beverly Hills. We did her furs for "Down And Out In Beverly Hills", "Ruthless People", "Beaches", and "For The Boys". I first met Elton at a party.
David: Have you always worked in a revue or have you also done solo performances?
Brent: I've done a one-man show, however, I don't enjoy it. Too much pressure! I like working with, and being a part of, a larger cast. Although Jimmy Emerson and I toured for a couple of seasons with a two-man show. That was great fun. One hellava lot of work, but great fun.
David: In 1995 I saw you and Frank Marino in an episode of Baywatch titled "Kind of a Drag". Can you tell us a little about that experience? Being such a stud was David Hasselhoff nervous about working in drag?
Brent: You know, I had all but forgotten that one. I never saw it. God only knows where I was when it aired. I don't recall David being nervous about the drag scenes. David is a wonderful man to work with. He's a very up-beat and happy man . . . also, very professional. One thing that I remember about that shoot was working with Lou Rawls. I was wearing very high heels, so between takes I'd take them off. Lou kept hiding them! It reached the point where if I wanted to take them off I'd have to hold them. I saw Lou a year or two after that and we had a good laugh over that.
David: Other than your performance as Sophie Tucker, have you done other lady Stars with your own voice?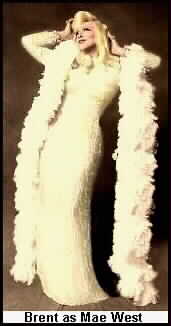 Brent: Yes. I do Mae West 'live'.
David: What was your best and what was your worst experience in your female impersonation career?
Brent: Wow! How can I narrow it down to just one of each? I guess in the worst category it would have to be doing a show in a God-forsaken place called Wendover, Nevada. The whole town is the size of my living room! No shopping, no restaurants, just awful! We drank A LOT in Wendover. Also, I was mugged there.
As for the best it would have to be the on-going friendships that have formed over the years. It's ALWAYS great to get a positive response from an audience, but at the end of a show when the audience goes home, it's friends that count!
David: What bugs you the most about people's inconsiderate actions, on stage or off?
Brent: The overall rudeness of it! Off stage it can be very hurtful. On stage it's the epitome of unprofessional behavior!
David: Is there anything that you have not accomplished in your career as an entertainer that you would like to achieve?
Brent: Very little. I never set out to be "the Star". I've always been happier as part of an ensemble cast or as the "second banana". I've been in some of the best shows throughout the country and I've been blessed to have worked with some really terrific people. Can it get better? But to further anwser your question, there is a script that's been floating around for several years now for a TV show that I'd like to do. If that ever happens, great . . . if not, that's ok too. And, if another show comes along and the circumstances are right....
David: Do you have any hobbies or interests that occupy your time when you are not performing?
Brent: Yes. I collect movie memorabilia (mostly from the 30's and 40's). It's a passion that I've had for nearly 30 years! And I'm always redecorating my house!
David: Do you have any favourite foods? Do you like to cook or do you prefer to eat out?
Brent: I have many favorites, though most of them are very simple dishes. I love to cook when I entertain, but, it's a chore if it's just for me. I frequently eat out with friends. I do like nice restaurants.
David: Is there anything 'so very you' that not even your close friends know about you that you care to let us in on?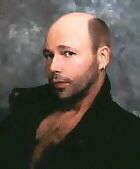 Brent: That's a tough one to anwser. I'm a rather private person away from the stage and I have a very close-knit, small circle of truly close friends. We all know each other like books. I don't think there's much about me that would surprise any of them.
David: If you could select any place in the world, let's call it your Shangri-la, to spend the rest of your days, where would that be?
Brent: Well, I don't think that I've found that perfect spot just yet. I thought I had a couple of times though. I used to live in Laguna Beach, California and always thought that I'd spend my last days there. Then it became overpopulated, overbuilt, and crowded. My favorite place to get away is New Orleans. Although it's a great party town I don't think I'd call it Shangri-la. I guess the perfect spot for me would be a sleepy village on the ocean within reach of a large city. I'll let you know when I find it.
David: If you were to believe in fairies and one were to grant you a wish, what would you ask for?
Brent: How could I be in this business and NOT believe in fairies? But really, one wish? Continued good health . . . everything else is obtainable.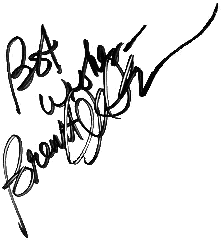 David, thanks so much for thinking of me for this interview. Having been out of the loop for so long it's nice to know that a few people remember my work. Keep up the good work and bless you. Best Wishes, Brent Allen.

You can contact Brent Allen c/o my e-mail
david-heri@cox.net and I will be happy to forward any messages to him.





---
* Cuban/American entertainer David de Alba (also known as "Heri, Hairstylist of the Stars") is known for his live singing impressions as a concert artist since 1965. He has worked at the world famous Finocchio Club of San Francisco (USA) for many years. Visit the award winning Web Site "David de Alba's Theatrical Arts & Tributes" at

http://david-de-alba.com and you can e-mail him c/o paulryner@cox.net