De Alba on Lassiter

By Entertainer David de Alba

*
---

It's June, 2000, and I am at La Cage in the Riviera Hotel in Las Vegas. Lane has been performing in this revue since 1991. The stage is darkened as the chorus dancers build the excitement to a climax. Although his face is not quite visible through the dim light and fog, you know what is coming. When the key light hits the performer's face the audience bursts into applause. The illusion is uncanny. The vocal is pantomime, but the choreography and dance movements are all a credit to the artist Lane Lassiter. As he glides across the stage with a "Jackson" moon walk, the audience breaks into spontaneous applause. Ladies and gentleman of Cyberspace, please welcome the talented Mr. Lane Lassiter!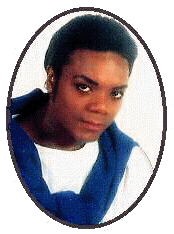 David: Dear Lane, where were you born and where did you spend your youth?

Lane: I was born in Chapel Hill, North Carolina and spend my youth in Durham and in Chapel Hill.

David: Were you born "Lane Lassiter", or is that a stage name?

Lane:

A lot of people ask me if that is a stage name. &nbsp No, my birth name is Benson (Lane Lassiter).

David: Before you created your Micheal Jackson impersonation, did you have any other involvement in Showbiz?

Lane: No, but by doing M.J. it has led me to get auditions in commercials and movies back when I lived in New York as myself.

David: Was the Michael Jackson act your idea or was it suggested to you by someone else?

Lane: As a little boy people told me I looked like Michael Jackson, and also, like Michael, I started out by dancing like James Brown for my mom and her friends.

David: Out of character you look a lot like Michael before he had major plastic surgery and his skin became light. In your case, how do you achieve the same results in an hour or two backstage? (Or is that a trade secret?)

Lane: Well, some things are trade secrets, but the light complexion is by my Max Factor panstick and pancake and also Coty loose powder.

David: How did you get this long running gig at La Cage? Did someone contact you, or did you have to apply and audition for the spot?

Lane: I was in Atlantic City visiting a friend and I saw a picture in a paper of a guy doing M.J., and I thought 'I'm better than him.' So I auditioned trying to take his job and they flew me out to Las Vegas. Now me and the guy are friends. He does M.J in the Splash Show at the Riviera Hotel.

David: At the time of the Micheal Jackson scandal when he was out of the spotlight for a while, did you notice a change in the audience response to your act?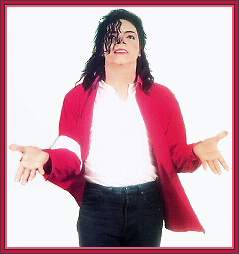 Lane: I was very afraid for a long time. Each night I would wait for some type of negative reaction but it never came. I have heard that as long as M.J. performs that's what matters the most.
David: Michael has had a number of hits in his career. Which have you incorporated into your act, and what is your favorite?
Lane: The numbers in our show are mainly picked by the producer. Right now I am performing "Black & White" into "Bad" and as of Sept 21, 2000 I will be doing "Billie Jean" into "Thriller" into "Bad."
David: Did you ever meet him or did he ever see your act, or does he even know you impersonate him?
Lane: No, I have never met him, but I have met his mom and dad Joe on a couple of occasions and they have even met and talked to my son, Lane. Me and Joe have appeared in the National Inquirer Magazine together and the caption read; "This is not a family reunion."
David: Have you ever thought of impersonating other stars? You're so good with make-up, you wouldn't be limited to just African/American entertainers.
Lane: Well, people tell me I look like a young Johnny Mathis. I hear that a lot.
David: Do you have any hobbies or interests that you enjoy when you are off stage?
Lane: Working in the yard, playing music and playing video games with my son Lane. My daughter, Skyler is 2 months old, so she can't play video games yet.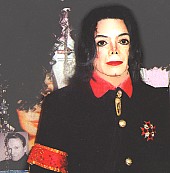 David: If a producer looking for someone to play the life of Michael Jackson was reading this interview, would you want the part, and what would you say to to make him/her want to consider you for the part?

Lane: Yes; I have lived his life, just on a smaller playing field of life.

David: Off stage you seem a little shy. Is this part of the Michael Jackson persona, or is the "real you" much like the star you emulate.

Lane:

No, believe me, if you get to know me you would say just the opposite.

David: If you saw a shooting star in the night sky, what would you wish for?

Lane:

To make my future a hell of a lot brighter than my past.
---
* Cuban/American entertainer David de Alba (also known as "Heri, Hairstylist of the Stars") is known for his live singing impressions as a concert artist since 1965. He has worked at the world famous Finocchio Club of San Francisco (USA) for many years. Visit the award winning Web Site "David de Alba's Theatrical Arts & Tributes" at

http://david-de-alba.com and you can e-mail him c/o paulryner@cox.net