De Alba on Smokee

By Entertainer David de Alba

*
---
There are many drag artists around, but in my opinion there are very few drag Stars and Living Legends. Miss Smokee, originally from our 50th state Hawaii, fits the bill for both. His warmth, charm, and pure talent has made him not only another beautifully gowned performer on stage, but one that others should admire and appreciate. It is my privilege to introduce to you out there in Cyberspace, the one and only, Miss Smokee!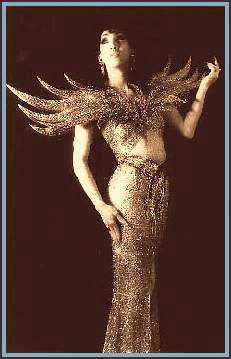 David: Dear Smokee, will you tell us what made you leave your birthplace of beautiful Hawaii and move to Seattle, Washington?
Smokee: I left purely by accident, really. It was the late 70's and I had just gotten out of college with no real plans or goals ahead. I planned a trip to a few West Coast cities to visit some friends. When I arrived in Seattle I thought it was the most beautiful place I had ever been to. I immediately fell in love with the mountains, trees, wildlife and yes, even the rain. I liked it so much that I went back to Hawaii, packed a few things and returned to see if I could make a comfortable living. I have been here since and loved every minute.
David: Both states are so different in so many ways; climate, lifestyle, food, etc., did you find it difficult to adjust?
Smokee: Absolutely. The culture shock was something I couldn't have anticipated. But given the multicultural upbringing I took for granted in Hawaii, anywhere would have been the same. Though I don't miss the warm, balmy climate of Hawaii, I miss the lifestyle, my friends and family and especially the foods of Hawaii. Luckily, Seattle has a very large Hawaiian/Asian community so homestyle foods, culture and music are not so far away.
David: Is there a particular person in your life that helped or influenced you to get into the Drag theatrical profession?
Smokee: Yes, in the early 70's in Hawaii, I worked at a notorious drag cabaret nightclub as a waiter serving drinks. It was called The Glade and I watched the show every night while serving my drinks. The showgirls there were legend and though I didn't know it then, their style of entertainment was quickly disappearing. They all sang and danced, some did the comedy routines while others did a most exotic style of burlesque/strip. Each cast member brought their own special style and talent to the show. I remember them so well, even today. I think they have influenced me tremendously.
David: In costume and makeup you look a lot like Cher and in your act you go deep into her persona. Is she the only lady Star you idolize?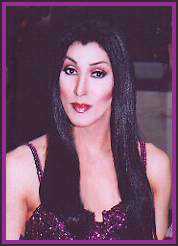 Smokee: Thank you for the compliment. I don't really idolize Cher but I am definitely a fan. I have been watching her since the beginning of her career in the 60's and have followed her ups and downs throughout the years. I love her deep, sultry voice and the outrageous outfits and wigs she's worn in the past. But I most admire her directness and honesty. I think that is very rare in the industry and that quality is what captures my attention most. Other women entertainers that capture my attention are Bette Midler, Barbra Streisand and Tina Turner, but none so much as Cher.
David: What other impersonations of famous ladies would you like to add to your act?
Smokee: Oh gosh, given the chance I would love to do all the divas! Tina Turner, Bette Midler, Diana Ross, Barbra Streisand, Madonna, I could go on. Unfortunately, there is only so much that can be done with makeup. I don't think I could ever look like any of those ladies. However, I'm currently working on revamping my impersonation of Lily Tomlin. I did Ernestine in the 70's and had a lot of fun with it. I would like to start doing her again.
David: Are all of your fantastic wardrobe and headpieces made exclusively by you or do you use the help of other dress designers?
Smokee: Yes all the gowns, headpieces and costumes were designed and fabricated by me. In most cases, I did the beading too. Even the jewelry and shoes I make especially for each costume. I have always been very artistic and it has helped tremendously in the show field. Personally, I think it is what has kept me interested in drag for so many years. It's always a challenge to create something wilder and more unusual than the last.
David: There is a new generation of drag artists who are mainly into Beauty Pageants and don't try to establish themselves as solo artists like performers in the old days who worked very hard at their craft and made it their livelihood. Many became famous, (for example the late Charles Pierce and Craig Russell) and when they were on stage you could see what real talent was. Do you have any comments on that?
Smokee: Yes, I know what you mean. I myself only lip-sync my characters. These days when one goes to a drag show, the entire show is lip sync. Nothing is done live aside from the host's commentary. Performers like Charles Pierce and Craig Russell were very special in a very limited field. They did their act live in front of an audience every night. Drag performers like this are rare in today's market. At the moment, the only person I know that compares is Kenny Kerr in Las Vegas. He sings live every night and keeps the crowd in stitches with his bawdy, quick-witted humor. I think if given a chance, many of us lip-sync-ers would step "outside the box" and do some live material but fear of the unknown holds us back.
David: Since you have accomplished so much in your show life, what do you see in the future for you, theatrically speaking, to fulfill yourself as an artist?
Smokee: I have had a long history in the impersonation field approaching nearly thirty years. We are now starting the new millenium and I have no real plans to perform regularly in any more revues. However, I get asked from time to time to perform for benefits and special functions so I consent to doing those. I like not having a nightly show to do. I can spend a lot of time and money into putting one big number together, complete with elaborate costumes and dancers.
David: You have a superb Web Site. Has it helped you in any way to be known by people that have never seen you perform on stage and have you met any interesting entertainers in your craft?
Smokee: Thank you for the compliment on my Web Site. In this day and age where nearly everyone is on-line, it helps to have a page or two published on the Internet that you can direct people to. It really is amazing how many people write to me regarding my site. And since it's been up, I have made quite a few new friends, some I have yet to meet but all seem very nice. Most of the people that I've met have been entertainers, mostly in Las Vegas and in the Female Impersonation field.
David: Do you have any unusual hobbies or other interests that you enjoy when you are not performing?
Smokee: Yes, I am glad you asked. I am very much into horticulture and gardening. More specifically, I love irises. I grow lots of different kinds in my garden and the past ten years I have been hybridizing them. I hand cross them then plant the seeds out and wait for them to bloom. It's a captivating pastime because you never know what will turn up in the seedling patch.
David: What in your opinion is the greatest misconception that some people have about your life when they find out that you are a female impersonator?
Smokee: The people I have met in my travels as an impersonator have been great. I would say most people are enthusiastic, accepting and curious about the impersonation field. I think one of the most common misconceptions about female impersonators is that when people see me on stage dressed as a woman, they assume that I either live as a woman or want to be a woman. A lot of people are surprised to see what I look like out of the makeup, hair, gowns and pads. They're surprised to see I don't look anything like a woman, I have short hair and I don't even pluck my eyebrows. It's all theatre.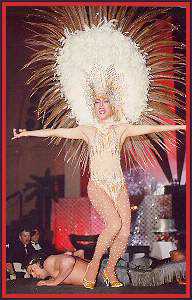 David: Did you enjoy working as part of such wonderful revues as you have in the past, or would you prefer to work as a solo act?
Smokee: Having done both in the past, I would have to say I definitely like being a solo act. Being in a revue is a lot of fun and a tremendous amount of work but I often felt my creativity was limited. I had to be part of the team and follow the crowd. As a solo act, I could be as creative as I wanted to be, my costuming could be as outrageous as I liked and I could spend as much time on the choreography as I needed.
David: To end this interview, is there anything that we may not be aware of that you would like to reveal about the real "Miss Smokee"?
Smokee: Yes, the real "me" is a simple kind of guy. I love working on the house or in the garden, playing with my dog on the weekends, having friends over for dinner. Sometimes I forget that the simple pleasures are sometimes worth more than all that glamour and glitter of the stage.
I've never personally met you David but we met through the Internet. You are a wonderful person and a remarkable impersonator with a very long history with the world famous Finocchio's in San Francisco. I hope to meet you someday.

WEBMASTER'S NOTE: We have lost contact with Miss Smokee. If anyone reading this interview knows his/her status, e-mail, or Web Site please let us know.
---
* Cuban/American entertainer David de Alba (also known as "Heri, Hairstylist of the Stars") is known for his live singing impressions as a concert artist since 1965. He has worked at the world famous Finocchio Club of San Francisco (USA) for many years. Visit the award winning Web Site "David de Alba's Theatrical Arts & Tributes" at

http://david-de-alba.com and you can e-mail him c/o paulryner@cox.net