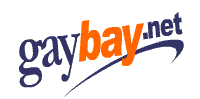 FEATURE INTERVIEW

"The Cuban Legend - David de Alba"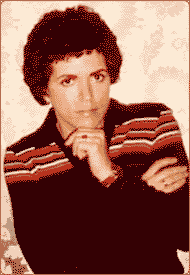 "The part I like the most is being the center of attention on stage and the audience not believing that you were a guy in drag."
I was born in Camagüey, Cuba and left the country around 1962. It was fun living in Cuba and I have fond memories of my childhood and my family. Leaving the country as a little boy and leaving my family behind for awhile until they all could get out was one of the worst things that has ever happened to me. I have never been back, nor will I, even after Castro is dead and gone. It is like a place of broken dreams to me.
I became a licensed cosmetologist in Chicago during the late 60's after I attended two years at Wright Jr. College where I took drama and public speaking. That helped me a great deal not only as a drag artist on stage, but also with my clients at my salon. I had two careers: "Heri the Stylist to the Stars" in the daytime and "David de Alba", the entertainer at night.
At my salon, I designed wigs and hairdos for some of my lady clients that were not performers. I was filmed on "Segment 2" with Bob Mac Kenzie from Channel 2. Tony Curtis was filmed in my salon for the TV movie pilot "Spies", and the famous San Francisco Columnist, the late Herb Caen, covered the event in his column. That was a treat indeed. Tony Curtis was a real gentleman. Years later he e-mailed me expressing that he was happy that I had included him with me in a photo taken at my salon on my Celebrity Scrapbook page at my web site.
I have been performing in drag since 1965 in Chicago where I learned that Art Form. I also performed as a male dancer (in male attire) on stage. I never get in drag unless I do a stage or a TV appearance. As for all the impersonators I know in the Biz, to us getting in drag is just a job, not a way of life.
"Drag Queen" to me is a put down. I know there are men living in drag most of the time or who perform drag in bars that consider themselves 'drag queens' and don't mind that label. That's fine if they like that term, but I personally find it somewhat offensive and not 'politically correct' in today's terminology. It's a little like a put-down to those of us who are trying to raise the art of female impersonation.
My first performance was at the "Chesterfield Club" in Chicago, one of the nicest bars I have ever performed in. Being new, I was allowed to perform every Sunday on their Talent Night. Roby Landers, the emcee/performer, was very good at his craft, however, he never liked me.
In those days, everybody pantomimed to recordings. The exception was acts like Skip Arnold, who worked live as an emcee for drag shows. I did not like to pantomime so I sang over Judy Garland recordings. It sounded like a duet. I did not have the musical arrangements at first, but later on, I did sing with musical back-ups in the Chicago area. This was after I bought some musical charts from Enrique Herrera, a very good Cuban performer and choreographer who performed at the "Boom Boom Room". I sang Garland songs like: "Comes Once in a Lifetime", "Over the Rainbow" and "What Now My Love" along with some Latin songs like "La Tómbola" and "I'm Gonna Live Until I Die" which were my 'signature songs' in the latter years at Finocchio Club in San Francisco.

I perform as Judy Garland and my fans associate me with her. I also perform as Liza Minnelli, doing a lively impersonation of her. I never claimed to sound like them. My act was a representation of their songs, their costumes and of courses their make-up. In my own personalized International act, Boy-Chic, I sing as myself with my own personality, not trying to copy anyone in particular. I do some classic songs by French songbird, Edith Piaf, along with the songs of famous Cuban singer, Olga Chorens, and a variety of numbers all the way from Broadway Show tunes to International songs.
I was very lucky to have known Olga and Tony since my childhood, living in Cuba during the mid 50's. In the 70's, I saw them again in Miami and performed with them several times. Can you imagine what a treat it was for me to sing for my idols then? We kept in touch through the years by phone and letters. Tony recently passed on in 2001. I decided to record a CD featuring some of their best songs in his honor and as a tribute to Olga who is a darling lady and who is still performing on stage. The new CD has received a glowing review already by Irish music critic and record producer/promoter, Billy Tweedie. I am very happy and grateful for his acknowledgement since he has heard the best of singers, and is not impressed by just any singer's CD.
I have very fond memories of my stage work at Finocchio's and of working in Florida with my singer friends Olga and Tony. I did a wonderful two-night concert as Judy Garland in San Francisco at "Theatre Rhinoceros". This was a highlight in my career. I can still feel that experience in my veins. I had a terrific audience then, especially the second night when I received a long standing-ovation and bravos from the appreciative audience. I do have some of those shows on video, and many of my TV appearances. Maybe someday, I will put out a video or two on highlights of my stage work.
You have to hear my Finocchio Club CD when it comes out so you can get a glimpse of what it was like to work at that world famous club. To give you an example; working on the same stage with such luminary figures as Lavern Cummings, Carroll Wallace and the International dancing Star René de Carlo was a thrill for me. I was also the wig stylist to some performers like Lucian, Bobby De Castro, René de Carlo, Russell Reed and Elton Paris. I enjoyed seeing my work parading on that famous stage every night.
The audience would never have suspected by looking at the glamorous guys in drag singing and dancing and telling jokes on that stage, what went on backstage and in front with some of the waiters and choreographers. No wonder Finocchio has earned the nickname among many performers as "The House of Hate".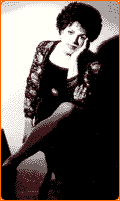 At one time Eve Finocchio insisted (at least for awhile) that I be myself and not imitate any singing stars. I was able to do songs by Judy, Liza and other famous lady stars in my own style of singing and mannerisms and not necessarily do an impersonation of them. As Boy-Chic, I was able to switch languages as I sang from Spanish to English, and incorporate dance routines. Boy-Chic is my very special act and perhaps my best one since I can be myself. My partner and I came upon that name (an old Polish expression) as we heard it mentioned in a movie when we lived in San Francisco.
The audience loves Boy-Chic because he is rather varied. I have even performed as a clown, the French Pierrot, and even a take-off on Gloria Swanson's, Norma Desmond in my own soliloquy. I called this act the "Lady of the 30's", a rather a sophisticated performance that Eve Finocchio asked me to do on her Finocchio stage. I actually introduced that act on Channel 2 in a show called "On the Square" with hostess Betty Ann Bruno.
I plan on working on my Finocchio Club Backstage Memoirs along with the inclusion of some rare musical tracks taped on that famous stage during the period of the early 70's to the mid 80's. My friend and emcee, Carroll Wallace, helped tape some of my songs with a portable stereo tape recorder from the wings. This project is very time consuming. I hope to release my third CD in the spring. It will feature some highlights from my Judy and Liza acts and from my own personal Boy-Chic act.
Right now, I am living in a sort of a homophobic area (in my opinion) and I am not performing on a live stage. I have filmed two TV shows; one called "Out Here" that came out of Las Vegas, and one International show called "Fuera de Serie" for Univisión, in Miami. Both TV crews came to my home to film my extensive Judy Garland Collection and I sang as Judy during the interview. I also performed for private parties for casino employees from Laughlin, Nevada from my own theatrical room at home that is equipped with stage lights and sound equipment to carry a complete show if that were needed. Now I am concentrating on producing my own CDs. I also have been heavily involved in doing Celebrity Interviews for my own theatrical web site. That has been a lot of hard work for my webmaster/partner, Paul, who does the page layout and the photo work.
I don't have the best Judy Garland collection in the USA, but it is one of the best according to many. I met Judy in person in Chicago three times during the late 60's when I was just a teenager, fresh from Cuba. The third time I saw her I was able to talk to her as she came out from backstage to go out to her waiting limo. She was a delight. For those true Garland fans who can never get too much of Judy, I have a place on the Garland Encounters Page of my web site. Here I describe step-by-step how that meeting went. When I told her I impersonated her on stage, she exclaimed (with a little Dorothy-like-look) "Do you like me that much? I wish I could see your act, but I have to leave Chicago early tomorrow morning since I am on tour..." She then kissed me on the cheek. From then on, I started to collect Garland memorabilia and to improve on my Garland act. In Chicago, I earned the nickname "The Male Judy Garland". I impersonate her often because Judy was tops. If you saw her at her best, live on stage, you could never forget that woman. Even when she was not at her best, she was better than most!
In general, my experience so far has been fun as far as the audiences were concerned. I have performed mostly for straight audiences at clubs like Finocchio's, but also for some gay ones too. The problem lies sometimes with some of the performers you have to work with. They sometimes don't like you and try to make it hard for you. Another problem is being paid after the show. At Finocchio's, Mr. and Mrs. Finocchio always paid their entertainers on time and their checks were always good as gold.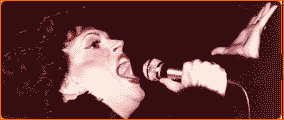 The part I like the most is being the center of attention on stage and the audience not believing that you were a guy in drag. I am able to look pretty and to sing live and do it well. The worst has to be all the hard work of transporting costumes, wigs and make-up cases around town to do a show. Then there are the long hours of hard work at the make-up table backstage and then being uncomfortable remaining in drag in-between shows. At Finocchio's, we did four shows a night. Keeping the make-up fresh throughout the night was not fun either. I always disliked touring or driving far to do gigs since I am really a homebody.
Showbiz is a very hard career to be in, but working in drag is even harder, since there is still a lot of homophobia out there. This is especially true with some club and casino owners. Unless you just want to be an impersonator working in a little gay bar somewhere, it is not easy to get into the mainstream of Showbiz and be noticed. It is not enough to have the talent; you also need the right breaks along the way. The best scenario would be to have the money to open your own nightclub and to do what you please. Some famous female impersonators tried to do just that and eventually failed, since they were not good businessmen. If your heart is being on stage, do your best to get in and stay in, which is the hardest part of the game. I wish anyone going down this path the best of luck and hope that they succeed in their dream. I also suggest that you have another trade that you like in mind as your bread-and-butter income along the way.
You also need a good Drag Mother to guide you or try to find a seasoned entertainer to help you. Before looking bad on stage try to get advice from people that know what it takes to be a female impersonator. The first impression is the most important, not by trial and error. Still, I never appeared on stage, even in the beginning, looking badly made-up or coifed.
I never was rich enough to own expensive costumes created by famous designers. My costumes always look nice and authentic on stage. In the 60's, my late Grandma María from Chicago made some of my first Judy Garland costumes and some of my male dancer's costumes. I did have the famous costume designer, Jheri of San Francisco, design some costumes for me. Another Female Impersonator and friend, Robin Price, also was a very good designer.
Like other professional entertainers that I know, I am not into Pageants and never have been. The first trophy that I won was when I was a teenager in Chicago. The Coca-Cola Company had a talent show at "Mac Cormick Boys Club" and I danced to the song "Cool" from West Side Story (which was hot at the time). I danced as a solo male dancer with some girls as back up. Then in the late 90's, thanks to my web site and my webmaster/partner's brilliant work, we both won many online awards.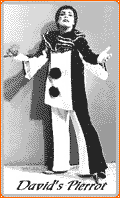 I was inducted into "The Gallery of Greats", a wonderful gallery of some of the best female impersonators by the "TG Forum". The "TG Superstars" web site inducted me also, and in 2002 I am being given a photo and text tribute by the "StoneWall Society of New Orleans". In Miami, a Cuban Webmaster, Eduardo Blanco, inducted me into his "Son Cubano" web site with two special sections featuring me as the top Cuban singer-female-impressionist.
These things mean a lot to me, but the best award is when old fans find me. After many years of having seen me on stage at Finocchio's, on TV and other venues they find my web site and write me loving e-mails. Getting e-mails from new fans who have never seen me, but ask if I ever play their town, want me to let them know when I will be on a stage in their town. These e-mails are not just from the USA, but also from all parts of the World. Some of these fans have even called me on the phone from Europe and asked me to sing to them a song or two over the phone when they were feeling blue. To me that is the ultimate of compliments. In addition, in many web sites around the world (even some that are not theatrical sites) they have given me little photo tribute links to my site. Nice folks indeed!
I have been interviewing famous entertainers like, Robert Goulet, Buddy Ebsen and other celebrities for about three years now. My focus has been on people in my own field of female impersonation. Some are very famous like Ricky Renèe, Gypsy and Jim Bailey and some that I think are very good who are just breaking into the business and have the potential to become famous.
My interviews are not to dig dirt or talk about sexual matters or preferences. Sometimes the entertainer mentions these things lightly, but my main goal is to introduce these entertainers, especially the ones who are not yet famous, to the audience in Cyberspace and to let the readers see each character, not just as a drag artist or public celebrity, but as an interesting and complex human being.
I try to promote whatever the artist is doing, his/her appearances, maybe a book, whatever. Also to let the community, straight and gay, know more about that particular entertainer and hopefully he/she will obtain new fans from the interview.
I have interviewed men who impersonate men and even some women who impersonate women, like Marilyn Michaels. Of all the Female Impersonator's that I have interviewed, I think Ricky Renèe, Ulrich Cazal, Robin Price, Robbie Ross, Jimmy Tai and Shaundriana are among the best. I also enjoyed my ladies like Manuela from Germany. I am most grateful for their kindness toward me, because they are good friends.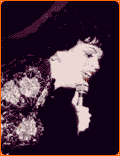 I have had some good times performing and have met some lovely and talented people on and off the many stages where I performed. Some of them have passed on or are retired. I truly miss seeing their performances.
I hope my singing voice holds up for a few more years, so I can sing here and there, make some more CDs, release some video highlights of my past and even be filmed while performing live. I would like to continue doing interviews as well. Because of my web site, I am really on stage all the time all over the world. New fans and admirers of the Art of female impersonation talk to me on a regular basis via e-mail and they tell me that I am in some way still performing for them. When I become very old someday I can still go to my PC and find some applause through the Web because of the fantastic site that my partner/webmaster Paul created so brilliantly for me!
My site is called: "David de Alba's Theatrical Arts and Tributes" at http://www.david-de-alba.com. You can also email me c/o paulryner@cox.net.
---
NOTE: Thanks to Webmaster/Interviewer Steve Trebon of GayBay.net for this interview and permission to reproduce it in its entirety on David de Alba's Theatrical Arts & Tributes Web Site.