Celebrity Interviews by David de Alba
---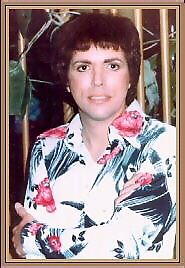 The purpose of this series of interviews is to pay tribute to a number of legendary entertainers, and to provide some prestigious Cyberspace exposure to some very talented entertainers creating legends of their own. This project is totally non-commercial and non-profit.
If I can promote an artist in any way by means of these interviews, and if newcomers into the world of Showbiz can learn something from these pros, I feel I accomplished something. I realize that not everyone can be interviewed by a 'David Rose', 'Larry King' or a 'Barbara Walters', but if my name and reputation in the 'Biz carries any weight, my online Celebrity Interviews Page provides wide exposure for their talents and some interesting insight into the person behind the theatrical illusion. God bless them . . . they bring joy to our souls through their performances!
---
Cuban/American entertainer David de Alba (also known as "Heri, Hairstylist of the Stars") is known for his live singing impressions as a concert artist since 1965. He has worked at the world famous Finocchio Club of San Francisco (USA) for many years, and also majored in Dramatic Arts, Public Speaking, and Journalism in High School and Jr. College.
You can e-mail David at: cubanlegend@cox.net
---


I would like to thank all of these talented people for their cooperation in making these interviews possible, and to my Webmaster Paul Ryner for his editing and presentation. Scroll thru the buttons on the left to access the following interviews:

Marlo Adame, Brent Allen,Amapola, Jim Bailey, Carlos Candiani, The Lady Chablis, Gladys Chucklebutty, Simon Craig, René De Carlo, Criselda Crescini, Gary Dee, Carmen del Río, Ulrich Cazal, Buddy Ebsen, Jimmy Emerson, Dr. Lawrence Foster, Robert Goulet, James "Gypsy" Haake, Allison Hensel, David James, Jimmy James, Brian Keith, Laurie Knight, Wynnie La Freak, Verne Langdon, Danny La Rue, Lane Lassiter, Anita Mann, Manuela, Frank Marino, Tobi Marsh, Marilyn Michaels, John Anthony Miller, Lady Patra, Jackie Phillips, Robin Price, Genny Random, Ron Raymond, Ricky Renée, Libby Reynolds, Robbie Ross, Shaundriana, Lee Shaw, Richard Skipper, Miss Smokee, Jimmy Tai, Walter!, Steven Wayne, Holly White, Stephanie Williams, Keny Stewart.
Copyright 2001 © David de Alba
All rights reserved. No part of this interview series may be reproduced or utilized in any form or by any means, electronic or mechanical without written or e-mail permission from the author David de Alba, or his Webmaster, Paul Ryner.



Return to Home Page