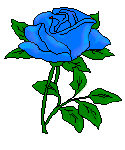 An Interview With David de Alba
By Entertainer Stephanie Williams

David de Alba (like Jim Bailey), does not call himself a female impersonator. He stresses he does not just do females, but famous ladies of the stage. He calls himself a character actor who sings.

"I was born in Cuba one May. If I were a comedian doing drag, age is not important, but I can pass on stage for about 43."

I am honored to welcome a very special interview this month. We have many female impersonators throughout the country but we have FEW female impersonators such as this person. Just a few come to mind. The late, great Charles Pierce, Jimmy James, Craig Russell, Jim Bailey, and one from my own town that many may have forgot but was way before Ru Paul, but never was a impersonator of stars as the people mention above.

Jimmy Calloway was the first female impersonator to ever make a record. Jimmy worked at a club (MY O MY) here in New Orleans for many years, from the 1940's through the 1970's when the club burned down in the '70's. But we aren't here to discuss Jimmy or any of the other greats above. But this person belongs right amongst them in a hall of fame of some sort. I bring to you David de Alba. His recreation of Judy Garland not only leaves you just in awe, but like you're actually reliving her. Seeing her in concert. And David does his recreation of Garland LIVE....YES I SAID LIVE! No lip synching here. He has a show with his own characters and recreates stars of days gone by.




Steph: David, thank you very much for agreeing to do this interview. I'll keep it simple. Mainly for me. I get so confused...LOL. I read you have been doing your Garland recreations since 1965. So is this the year you started doing female impersonation? If not when did you start and how? Also where? I know a million questions right off the bat.

David: Yes, I was introduced to drag performance by a well-known hairstylist and make-up artist in Chicago in the mid '60s. He created my first female makeup for me and said I resembled Judy Garland. I started performing in Chicago in 1965. I performed on Sundays at the then-famous Chesterfield Club. Also, I appeared at The Night Life, The Aragón Ballroom, and the Finnies Club, South Side Halloween Balls, among other places in the area and nearby states. I even won at the "Chicago Land Talented Teen Search", sponsored by Coca-Cola at The MacCormick Boys' Club, a small trophy for my dance routine of "Cool" from the play, West Side Story. They said I was a promising young male dancer. Yes, I also appeared as a male dancer in shows from time to time, along with my drag acts. I was also proud to appear on a local TV show called: "Chicago Show," January 9, 1969. The highlighted guest with me was the late Christine Jorgensen, a fine person and the only time in my life I had the chance to meet and talk with her, so I was very lucky to be on the same show!

Steph:

Why do you go by the name David instead of picking a more femme name, or a very femme name?

David: My original stage name in Chicago was Heri del Valle, but later on I changed it at the world-famous Finocchio Club of San Francisco to "David de Alba." (Emcees always seemed to mispronounce Heri del Valle for some reason). With David de Alba, how could they miss? I never had a "femme name" for my shows, since a lot of well-known impersonators like Charles Pierce, Arthur Blake, and others like them used a male-oriented name, so I thought perhaps this way I would be taken more seriously by straight agents and producers. One has to deal always with homophobic people, you know in this line of work, especially. I was not trying to pass as a woman on the street, just on stage.

Steph:

Where are some of the places you have worked? Where was your FAV place to work?

David: Well I have worked in so many clubs, theatres, radio shows, and so many television shows that it will sound like a resume if I were to list them all for this interview. If anyone is interested, check out my résumé online at my Web Site and you will see everything I have done to date.

I guess my favorite memories are The Chesterfield Club and The Aragón Ballroom in Chicago in the late 1960's. From 1970 to 1985 in California, performances at the world-famous Finocchio Club and The Theatre Rhinoceros, plus special appearances for the Cuban Club and on the "Segment 2" TV show with Bob McKenzie. In Miami, at The Everglades Hotel and in Miami Beach in The Monte Carlo Hotel for the Olga & Tony Revue. Those Florida engagements were with the famous Cuban singers (my Latin idols and friends) Olga Chorens and Tony Alvarez of Havana. I met them originally as a child in Cuba as my family took me to see them on their TV, radio, and stage performances.

Steph: Now, I remember Garland quite well. I also remember watching all of her movies with Mickey Rooney, whom I know you have met. Did you ever meet Judy before she died? And with this being almost year 2000, do you see the crowds that come to see your show, have they changed, or least in what they want to see? Is it hard to recreate Judy when a lot may just barely remember her?

David: Yes, I met Judy three times in my life. I talk about it on my website on my "Judy Garland Encounters Page." What a thrill and to talk to her and all! How stupid of me, then, as a teenager, not to have taken a camera with me to photograph those moments, so I have no pictures of me and Judy together. She could have been on along with the other celebrities I have on my "Celebrity Scrapbook Page," on my Web Site now, ¿Que lástima?

Yes, it will be harder and harder to do Judy or any stars of yesteryear to a younger audience, because they would not know who in the heck I am doing on stage. In Judy's case, because she is always on TV, especially her movies, even recently on an A&E Biography and all sort of new CDs are coming out on her. It seems most young people have heard, at least, of Dorothy in the Wizard of Oz. So whenever I had young people respond to my Garland Act at one of my stage performances, I asked them later when they came to meet me backstage: "How did you know so much about Judy during my songs and talk patter? You were not even born then." I said that because of the intensity of their applause or laughing on certain comic Garland lines in the scene. The answer was: "We have read books about her life and seen her movies and videos."

Steph: Being a female impersonator of the "old school," what advice do you give to young entertainers today?

David: Well, first of all I don't think the new generation of drag artists would listen to me, or others like me, from the so-called old school of impersonators. I was very disciplined, taking singing, dancing, and speech lessons earlier in my career, watching carefully the best of performers, as in the case of Lavern Cummings and Carroll Wallace, for example, at Finocchio's. How they applied their makeup so skillfully, have their their wigs done to look real, especially the front hairline. That, and being around live singing performers always, really made me not so much to copy them, but to copy their skills and apply them to my own stage persona. I don't think many of the new generation performers would seek advice from any of us. They probably would think they know it all and we are just too old-fashioned. This is why, in general, I don't feel the variety shows nowadays (the very few that are left) are as classic as the ones I saw then, and was fortunate to be a part of.

Recently, to my surprise, I was asked by a younger performer online if I would critique him on his makeup since he was adding Judy to his act, and since I have been doing Judy for years, maybe I could help. I did e-mail him advice on his Judy makeup, but I don't know if he will follow it or not.

Steph: Was it hard being a female impersonator in the 1960's through the 1970's? I know some parts of the country, many TVs, etc., went to jail for dressing. Did you ever go to jail for being an impersonator?

David: No, thank God I was not part of that trouble then. I know that was part of the police harassment in those days to raid gay bars and take patrons along with performers on stage to jail overnight.

Steph: Have you ever done pageants like Miss Gay America? Do you see these pageants as hurting or helping this ART form?

David: That is not my bag. Neither with those entertainers I worked with at Finocchio's. I don't think that helps the true art of female impersonation on stage to do so, but if those who do have fun with it. Good for them; and I wish them the best, and hope when they win it helps them in whatever they are trying to achieve.

Steph: How have you seen female impersonation change through the years?

David: Well, since I have been performing I try to see the best shows in town. Seeing the late and wonderful Craig Russell and Charles Pierce who had me as a guest on his talent show years ago at The Gilded Cage in San Francisco, where I won an album autographed by him. Seeing the incomparable Lavern Cummings, (now retired from the stage), and Jim Bailey who is still working, how can you miss?

I am not too crazy about some of the drag performers impersonating the current "stars" that I am also not too crazy about. (No names mentioned, I don't like to hurt people's feelings.)

Steph: Did you ever want to live full time as a woman? Or have you strictly keep your dressing to stage only?

David: No darling, I have never had the desire to dress as a woman other than on the stage. It is such a difficult task for me, I would not want to do that all the time. The reason why I do drag on stage only is because there is not really room on stage for a guy that sings in a femme way and whose actions do not look virile, so this way I fit the bill.

Steph: Where are you currently performing?

David: As of late, I seem to be asked to do some retrospective interviews about me and my career (just like this one I am doing for you). It started last year by having a Northern California Theatrical Critic Ken Spaulding do one for the T.G. Forum Online Magazine. The article is called: "Still Here." It appears on my Web Site along with the TG Forum's 1999 induction of me into their "Gallery of Greats" (Live Impersonators of this Century).

I did two international TV appearances, one last year for Univision for a show called: "Fuera De Serie," and one this year, yet to be aired by Telemundo called: "Ocurrió Así." Since I am not in San Francisco anymore (where all my contacts were) and I don't have an agent since mine passed on, I try to do the best myself to do gigs here and there and TV appearances to keep my "name in lights" as much as I can.

Steph: Are you currently in a relationship? If so how does he/she take to your performing?

David: Yes, I have been with this very nice and loyal gentleman since 1970. That is a long time. He is not fond of Show Biz and its pitfalls and the instigation that goes with the territory, and especially of me doing drag, since he can not visualize why a male would care to be become a woman, on stage or off, but that is another story, Stephanie. He did create my new theatrical Web Site last year and has helped me through the years in my shows out of kindness for me, but if he had a choice he would have rather not being involved at all.

Steph: Being older...we all get older yes... but have you found it harder to keep up with the younger entertainers?V Or do you just say, "Hell, this is what I do. I don't have to keep up with them."

David: No, I don't try to keep up with anyone, really. You see I don't just do Judy which is my forté on stage, but I also do a short lively act as Liza Minnelli, and my very own creation, an international act called: Boy-Chic. In that act, I am allowed to be myself, to sing in Spanish, English, and some French. I even do a tribute to French chanteuse Edith Piaf, to my Cuban friend and idol Olga Chorens, and a take-off on Gloria Swanson as Norma Desmond. I also perform classic clowns: The Happy Clown, the Garland Hobo, and the French Pierrot.

Should I worry about other young performers? No. Surely I can not look 18 anymore, but I can still portray some glamour and talent, I hope, on stage. And why are all of these retrospective articles written on me lately, (even one by a young male Chicago historian, Sukie, for my theatrical contribution in the gay scene in Chicago in the '60's). Well, I guess I must have done something right during my theatrical life! I am extremely thankful for that recognition, really!

Steph: One last question before I end this interview, fill us in on who David really is...not David the stage star but the David the person. Tell us of your likes. And if you have any regrets in being a female Impersonator. What would you have changed if you could have changed any thing?

Steph: David in real life is a very loyal Taurus who is faithful to his friends and who was lucky to meet some wonderful entertainers and other people who loved the arts. Unfortunately, most of them have passed on and I miss them every day of my life. I am also known in the cosmetology field as "Heri The Hairstylist of the Stars." I was involved for years in that profession, along with my stage performances. That is another story in itself.

I have always owned small dogs like Chihuahuas and Pomeranians and have had exotic birds. I like to meditate, pray, watch for UFOs (and I saw some too, by the way). I believe in Karma, and of course in reincarnation, but when I go I don't want to come back to this Planet Earth, if I am allowed to choose.

To answer your last question, I don't regret doing female impersonation. It has given me a "softer look" and more "dimension" in my life. For some people who may put it down, I have received a lot of applause from people who really enjoyed the FI art and especially what I did with it through my singing performances. They know I am sincere in my performances and love the excitement of it and I hope that somehow it speaks for me in a nice way. As I used to say at the end of some of my shows, when I thanked the audience for their applause, "I know someday you will speak about me, I know you will, but when you do, please be kind!"

THANK YOU David. It has been a great honor. I just happen to come up on your site when looking for something. I was like DAMN! I have heard of this person. This person is a real role model for other female impersonators. David, you have met so many stars and performed for many stars we can't even begin to name all of them. I was once told by Jimmy James, "Talent is talent. No matter if you have a little or a lot. Use all that you have. It's only a waste if you don't use what you have." And David, you are one who has a very rare great talent.

You can see more of this entertainer at: "David de Alba's Theatrical Arts & Tributes" at http://david-de-alba.com and you can e-mail him at david-heri@cox.net
Return to David's Home Page