David de Alba

Entertainer


My Bio Highlights

I was born in Cuba and came to the United States after Castro took power. After special schooling in Florida and West Virginia, I went to Chicago to finish high school and two years of college. I studied drama, make-up, public speaking, dancing and singing. I won a scholarship to beauty college and after moving to San Francisco I became a US Citizen and a well-known cosmetologist, "Heri the Hairstylist". I was featured on "Saturday Live" on KRON-TV, "Bob Mac Kenzie's Segment II" on KTVU-TV, Luis Echegoyén on KEMO-TV, and many newspaper articles, showcasing my work in hair, wigs, make-up and my beauty salon in San Francisco.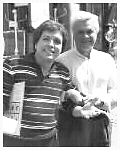 In San Francisco, I earned the nickname "Stylist of the Stars" for my work with the many celebrities appearing in local night clubs, benefits and revues. I styled wigs and fancy hair pieces for the performers at the world famous Finocchio Club. One of the most notable events was a sequence from the Lorimar Productions TV film "Spies", shot in my salon, starring Tony Curtis, covered in the news by the legendary columnist, Herb Caen. Tony is one the most courteous and warm celebrities I have met. He spent a lot of time between scenes with me, my mom Tila and customers in my shop, and introduced me to his producer, director and crew outside the shop after the filming wrap-up.
While living in Chicago, I was introduced to the theatrical performing arts. My mentor was a prominent make-up artist and hair stylist. In the process of applying my makeup "disguise", he remarked that I resembled Judy Garland, and that I should develop an act around her hobo and clown acts. I was inspired by watching many of her live performances, and absorbed much of her excitement which I try to portray in my act. I met the late Judy Garland several times. Being the charming and humble Star that she was; when I told her that I impersonated her on stage, she replied "Do you like me that much?" I joined her fan clubs in the United States and England, and started collecting Garland memorabilia. Later in my life, my collection was featured in a television sequence of KTVU news, "Segment II". I met Judy's daughter, Lorna Luft, in her suite at the Fairmont Hotel in San Francisco during her engagement in the Venetian Room. I also met Judy's son, Joey Luft, in the Beverly Wilshire Hotel, at Sid Luft's auction of Judy's personal items. Both of them know about my musical tribute to their mother, and my eternal devotion to her memory. I have seen Liza Minnelli many times on stage, but never had the pleasure of meeting her. I have been known for my live impersonations of Judy, Liza, Singing Clown Acts, and my own international character creation, Boy-Chic, which allows me to express myself singing in English, French, and Spanish, and the freedom to do material from a number of singing stars without impersonating them. My most recent achievements are appearing on Univisión, International TV Network, induction into TG Forum's "Gallery of Greats", and my current project, "CELEBRITY INTERVIEWS".

While at the world famous Finocchio Club in San Francisco, there were three songs associated with me ; a mambo rock, "La Tómbola", the classic version of "La Virgen de la Macarena" from Spain, and my opening and bow music, "I'm Gonna Live Until I Die". I was fortunate that most of my musical charts were superbly created by the late Bill Bullard, pianist and conductor of the Golden Gate Theatre orchestra and the Finocchio Club musicians, among his many impressive credits.

Another lady that influenced my show career is my friend, famous Cuban singer, Olga Chorens, and her composer/singer husband Tony Álvarez. I was an avid fan of theirs in my early days in Cuba, and remain so to this day. After Castro came into power, they left Cuba for Puerto Rico, where they established a new career on Telemundo TV. Many years later, while vacationing in Miami, I found that they were performing at the Everglades Hotel. I showed Olga a picture of me and her taken in Havana when they were performing at CMQ-TV. I was delighted that she remembered me, and after explaining how my present career was inspired by her, she invited me to perform with her and Tony during their Miami engagements. They were impressed and flattered by my impersonation of her, and offered me audio tracks of their music to use in my own shows. These tapes are priceless, and I will be forever grateful to them. Three other singers I enjoy are Ella Fitzgerald, whom I had the pleasure of meeting in Chicago, Peggy Lee and Petula Clark.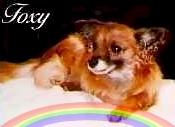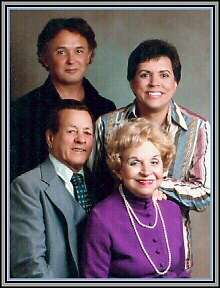 My interests are: taking long walks, meditation prayers, sighting UFOs, and collecting Judy Garland memorabilia and clown dolls. I love being surrounded by lush plants, trees, and flowers. My favorite pets are chihuahuas, pomeranians, poodles, parrots and cockatoos. I like meeting kind and open-minded people from all parts of the world. They have enriched my life with a variety of foods and cultures.
My dog, Foxy passed on 3/2/2004. Though I have owned many sweet pets during the years, Foxy definitely was considered 'my shadow'.....No matter where I went in the house, she followed me.
To the right is a picture of Paul and I with my parents Heri, Sr. and Tila.


There have been quite a few lovely and very loyal ladies like the late Kyoko Sagimori, Barbara Turner, Rita Schwartz, Tootsie Agapoff and her daughter Lorraine Stark, Jeanette Formoe, Marcella Erickson, and Joan Garrison who used my services as a hairstylist for many years. I featured these five because they were not just loyal clients but also avid fans of my theatrical performances, and remained dear friends of mine and my mom Tila long after I left CA. They were the late Dottie Albright (my Number One Lady during my days as a young hairstylist in Chicago), then in CA, Lieske DeLyster, dear Aida Korver and Rose Redmond, who sent presents to us twice a year until she sadly passed away this year, 2002. I miss them and in my heart they will always have a dear place!

After many long years yearning to obtain a photo of this dear lady, the late Bess Policheck, in 2008 I finally got my wish. I had the pleasure of knowing her when I lived in San Francisco. She did some of my costumes while I was working at Finocchio's, but most of all I remember her for always having that happy attitude and smile, and also because she really appreciated and liked me as a person and as a performer. Wherever you are now, Bess dear....God bless!.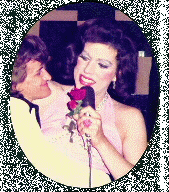 My number one fan and friend Dee Dee, who followed me to all of my performances in the Bay Area, passed away in 1999. I will miss her.
---

My Past: Camagüey Cuba, West Virginia, Illinois, & San Francisco: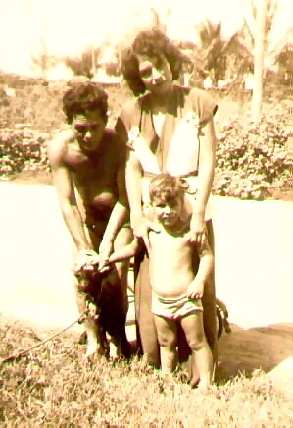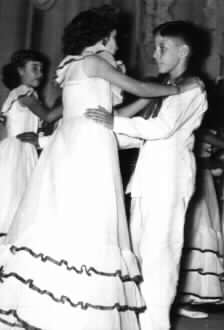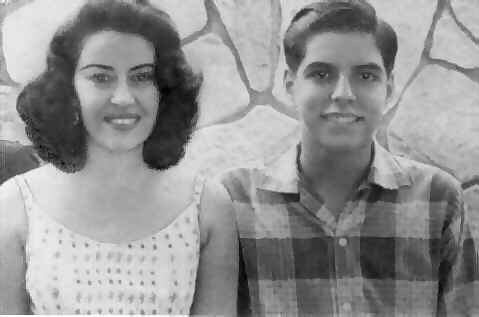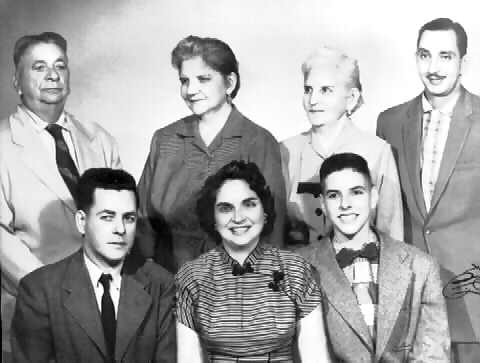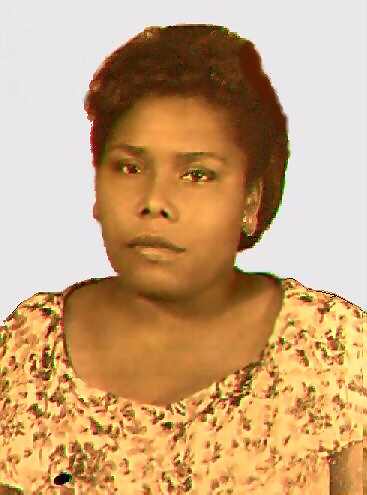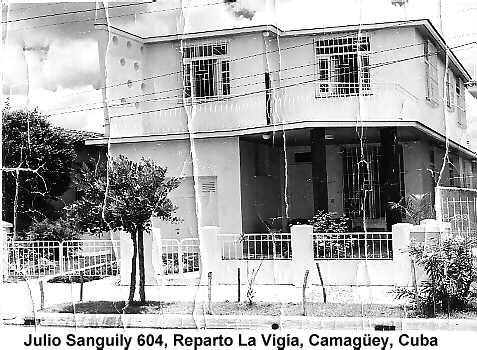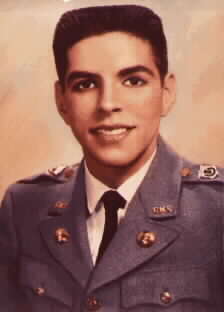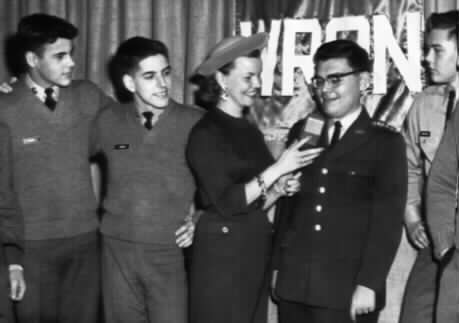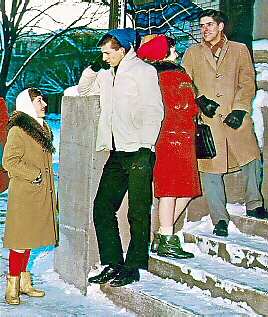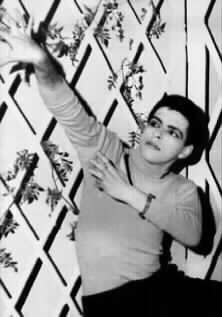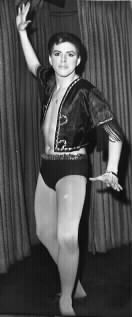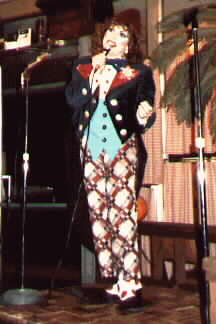 Place mouse pointer over pictures for titles, and click for INSTANT larger view.

Picture in center . . . one of the many things that the Castro regime stole from us, our custom built home. My grandmother María smuggled the photo out of Cuba folded in the liner of her luggage.
---
My friend, Cuban singer Olga Chorens
Radio Mambí in Miami, July 2002.
Paul and I
Hollywood, Florida, July 2002.
David at Sam's Town Casino
Las Vegas, 2004
David at home in
Las Vegas, 2005
I hope you enjoyed your visit to my WEB PAGE as much as I enjoyed
putting together scraps of my life and career for the first time in one place.

Many thanks to my Partner / Webmaster Paul Ryner for his technical assistance on this project.



Do take care and God bless,